Death Valley Whirled To Zion: Day 6 Morning Reflections On The River
It is the last morning and the day starts out on the frosty side and I am treated to a sheet of it on the windshield to serve as a reminder to be glad I stayed at the hotel. Off to the Human History Museum for sunrise this morning which will be focused on the Towers of The Virgin which is located right behind the museum. There is no one else around initially so this is a nice treat as this is usually a popular location. The skies are flat without a cloud so compressed images will be the theme, there is some crops of remaining snow scattered about in a few places that will make for additional interest in compositions along with a few spots of evergreen trees that make for fun items to focus on. Eventually the sun rises enough and starts to brighten up the towers in what seems like an inch by inch moment revealing more and more of the cliffs details. Its nice to enjoy the quiet moment here at this amazing spot before moving on.
Next stop is back into the main canyon to another spot on the river in search of colorful reflections. The air is clean and pure with the fresh morning a slight frost and dew is covering the grass, there is a pleasant stillness in the air that just soothes the soul. After wandering along the river and eventually coming to a spot where there is some good photo opportunities of the cliff's reflections in the running water. The intent is to work a few compositions and switch through a few different settings. After spending as much time here as possible I'm really enjoying myself and don't want to go, that's usually a good thing. It was fun taking these images and I look forward to exploring along the Virgin River in Zion more in the future.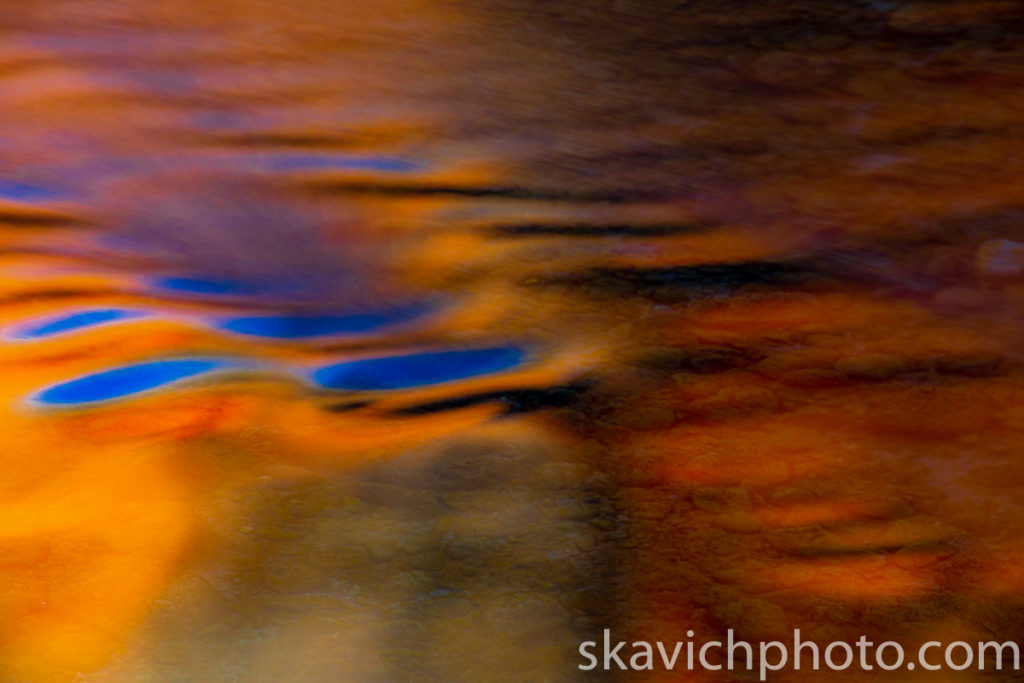 At the conclusion of this trip its hard not to feel a rush of excitement to continue on, I consider this to be a great feeling. Why ? Because to me it means that you have found something that you are passionate about or pulled towards in someway because it provides you with a sense of fulfillment.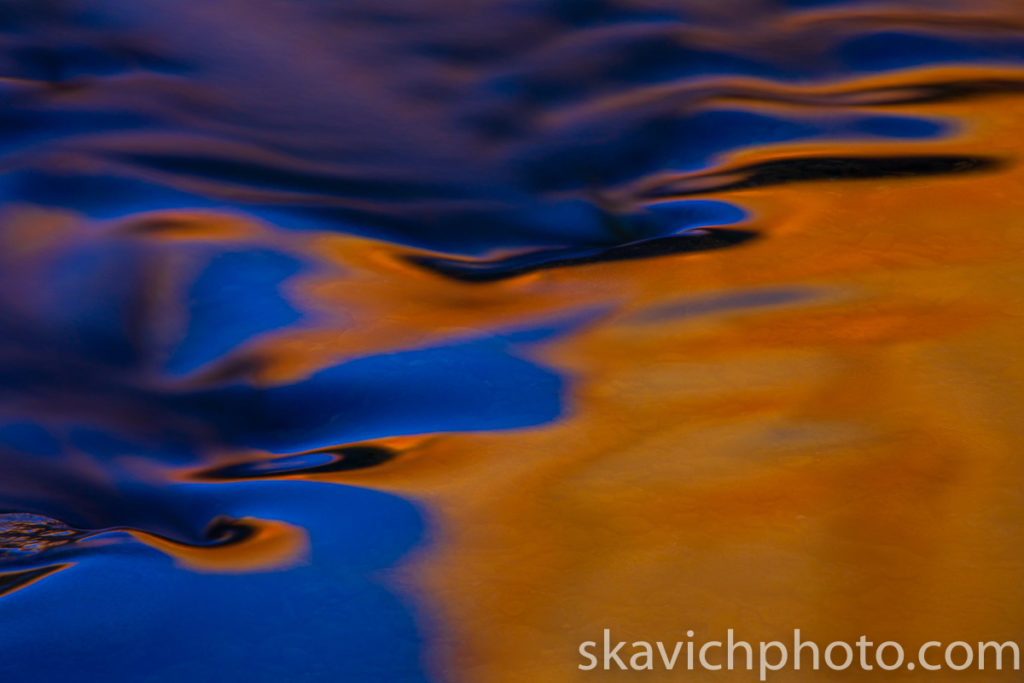 Loving every minute of this trip and yet still feeling like there is still so much to see here. Additionally along with learning so many more things about myself through these type of solo creative journeys. These types of adventures can just leave you in a freeing time in an open space with just your mind to attend to, it's refreshing and invigorating to the whole being of yourself.
As an addition to the trip experience I feel like I'd be leaving out an important part without talking about the return home and the airport environment(I find airports a great way to observe people btw). My return flight was in the beginning of March and a few weeks later air travel would be pretty much put on hold due to the pandemic. There was definitely a different feel to the airport and the flight, like you could sense people where starting to become tense with uncertainty. Admittedly while typing this I find myself in a state of uncertainty about my future trip plans to these beautiful places has this pandemic has changed so much and continues to keep things uncertain in general, but life has taught me if some thing is calling you enough you'll find a way to continue on, just keep going in whatever way you can.
To purchase Limited Edition Fine Art Prints of national parks photography and award winning ocean imagery visit my website at skavichphoto.com