Death Valley Whirled To Zion: Day 1 To The Desert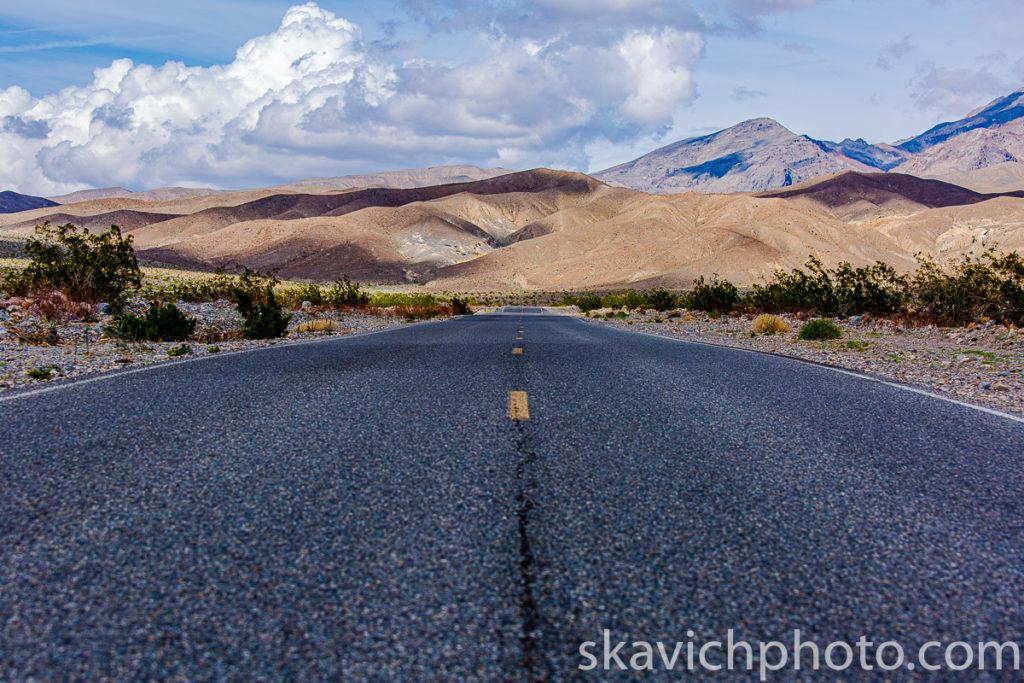 Sitting and writing this its hard not to look back and think wow. So much has transpired between now and then, that a couple months ago feels like ages.
Flashback to the end of February to a trip originally scheduled for a photo/adventure excursion to a place I've quickly grown to love, Death Valley National Park . The trip was supposed to be scheduled for 6 nights my longest stint in Death Valley yet, I had a good but flexible itinerary, a set of goals and a list of things to accomplish on this photography adventure.
While preparing to leave for the trip it was hard not to ignore the developments of the the unfolding covid-19 pandemic that was spreading across the world with increasing concern. Admittedly questioning my travel plans for a second, just a second but once you are committed, you are committed and I decided to stick to the plan.
Ironically there was a mishap in getting out of the northeast has a storm would cause issues in Chicago for a connecting flight. Fortunately United Airlines (the Chase mileage program is great btw) did a great job with being flexible and was able to easily reroute me hassle free to Newark instead and still get me in Las Vegas about the same exact time has originally scheduled, so everything worked out quite well. Being in observation at the airport of others people's behavior there was few individuals already showing concerns and taking extra precautions by starting to wear masks.
Arriving in Las Vegas around mid day there is a chance to make it to Death Valley National Park for sunset if everything goes smoothly between picking up the rental car and grabbing any food supplies(note: easier to do in Vegas). At the rental car complex and getting to the Hertz counter, there is a moment of anxiety here this trip will require a capable enough vehicle to handle some of the tasks on my list, so some luck will need to play out. Having booked the car through Priceline and reserving a mid size SUV there is a 50/50 chance of getting a capable enough 4×4 and/or high clearance vehicle. About to deal with the gentleman who happens to be the agent and make sure to give him a good polite how are you today, in an attempt to get on his good side with a cheery demeanor. He seems to be rather friendly and helpful so I ask about the availability of a 4×4 SUV, he's nice enough to look it up for me and finds the last one a Jeep Compass, sounds great to me and I'm off with a smile on my face as the trip is starting to come together.
Heading towards Death Valley National Park through Nevada on Route 160 towards Pahrump,NV, it takes about the same amount of time as taking route 15 but this route seems more scenic and less tedious to me. Stopping for gas in Pahrump as fuel in Death Valley is pretty expensive at least a dollar additional a gallon if not more. On the road again the feeling of excitement and draw to the area I've comeback to now for the third time in less than a year is really starting to set in with a buzz of energy and invigorating spirit.
Getting closer the sunlight is fading and its going to be close to sunset time upon arriving at the park. Already knowing the evenings potential photography destination there is no need for hesitation in decision making and so it's just keep heading onward. Pulling down a backcountry road there is not much of a photographic sky to work with and my second option already had a group of photographers set up there crowding the small area and pretty much realizing I'd to be taking a picture for the sake of taking a picture and to satisfy my ego there is a shift in mindset to refocus and regather for a minute and enjoy the fact that I'm here. At a parking spot there's a chance to unpack, get changed, eat, and arrange the car to my liking so it will be more efficient for the rest of the trip and also for arriving to the campground to set the tent gear up after dark.
Choosing to spend the first night at Mesquite Springs campground it's a self serve camp area and being after dark makes its hard to really see anything so finding the closest spot seems easier. This was a mistake, one the ground was hard gravel not so great for spikes, second it was too close to the road and also the 24 hr gas station, lastly there was a small group who felt the whole valley should hear their opinions till the wee hours. After setting up the tent it's hard not to notice how clear the sky is, clearer than I've seen it here before, Death Valley is actually an International Dark Sky Park so the stargazing and astro photography potential is phenomenal. Suddenly theres contemplation about heading out to go do some astro photography but after all the 14 hrs of travel to get here I'm beat and opt to try to sleep.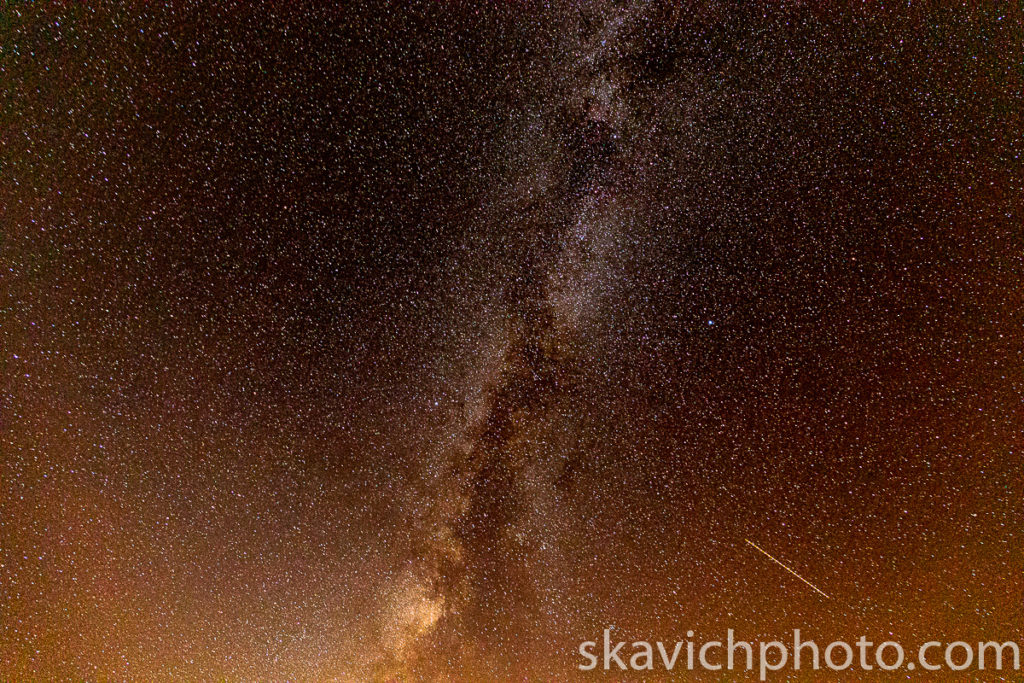 Next morning in the car and out of the campground by 4am its a short ride to Mesquite Flat Sand Dunes. After pulling into the parking lot and quickly setting up the stove to make tea while prepping gear and chomping down on a quick bite of nutrition for energy to get through the morning. By about 4:45 a.m. I start my hike out into the dunes having been here several times before you learn where the bulk of traffic flows here so I'm veering off in the opposite direction for better hopes in finding sand that is untouched by human footprints.
Walking in the dunes while its dark is quite the experience in of itself with the lack of light throwing perception off you can easily disregard how steep or how high some spots can be here in the sand mountains. Taking time to scout out several compositions to find one that works with the vision, there is not a cloud in the sky so there won't be any chance of color so the intent of focus is towards the shapes of the dunes and the shadows they cast. The positioning is set up for side lighting and seeing how it will play out on a curvature along a peak of sand. In time the sun rises high enough that the pattern the shadows and warm sun cast on the sand to go in line with the contours of the dune itself reveal a playful image for the mind to explore.
After taking a few images here, gathering my gear and remembering to make note of the route in as there were a few possible spots that would make for a good photo using salt deposits in the sand. Once getting to the area in mind and setting up for a few angles to decide on theres one that highlights a unique shape that makes for an interesting photograph.
It's starting to heat up in the dunes so after hiking my way out it's back to the campground to scout out for another site with more privacy while there is availability. There is one that will work and I decide to move my gear set up camp and make some breakfast. On the menu is dehydrated egg crystals in a powdered form the reviews were pretty good and they seemed convenient as you can make an omelet in a plastic bag (find a bpa free preferably if you do this) by adding the powder and some water, mixing, sealing than inserting into a pot of boiling water. Admittedly being a skeptic at first now after successfully having a powdered egg omelet in a bag that takes 5 mins to cook with minimal clean up for camping purposes this will be a mainstay in my camping supply.
After setting up camp and getting refueled its off to get going on some adventure. Opting to make a pit stop in Furnace Creek at the store to see if there is a better tea the one I have there is a product called desert tea and by the ingredients it sounds delicious I'm sold and let me tell you if you are a fan of sweet tasting teas than this one would be for you, I'm addicted to this sweet tasting nectar of goodness.
Next stop is to spend the afternoon in search of mud cracks to potentially photograph for the evenings sunset. After getting to the area and loading up the gear, I decide to take all my camera set up and additional supplies with me because if theres a good composition its more sensible to hang out there and read a book until the light gets right. With bringing all the gear it adds weight and extra heat during the afternoon in the desert hot can really feel hot. Additionally there is a heat wave currently bringing out of season temps so its about 90 at the moment with a feel like on the desert floor of probably well over a 100 and you can feel all of that when theres no place to hide in the open plane. After over an hour of hiking and looking for compositions the heat is getting me dehydrated as I'm not fully replenished from the travel demands to get here and my calves begin to cramp. Also I'm not finding any compositions that work with the vision of what was intended and make the decision to head back to the vehicle.
Opting to head to a different spot for sunset is off to Badwater Basin. It's typically always pretty busy at Badwater Basin but if your willing to do the extra walking you can get out there by yourself and find good untouched salt formations and patterns to work with for compositions. This was a nice evening with a few people off in the distance and I make it a point to walk far past anyone else to really enjoy the quiet vast feeling you get here. The salt is a bright white its actually fairly similar to snow but more like the icy crusty type that freezes over the top of the softer stuff after it's been around for awhile. The unique thing here is how when the salt settles with the water underneath it forms these pyramid shaped raised structures about 6 inches in height so they make for an interesting composition to focus around. There was a few clouds off in the distance and potential to see some color in the sky, there was a little bit of varying hues maybe not an epic sunset but still one to make you feel grateful and happy just to be here.
After awhile waiting out the last of the light at this point there is no longer any faint shadows of people in the distance just darkness. Having been in this situation before I had locked in my gps coordinates to an iPhone using both the apps of maps.me and Cairn, it's my first time using Cairn its a free trial so I'm testing it out in general but also testing them both out for future ventures on this trip. Walking out of Badwater Basin in the dark can be tricky it seems to get darker below sea level and the surrounding terrain all looks the same. So if venturing here at night make sure to bring a flashlight and gps, that really goes for anywhere in this park. After making it back to the car satisfied with how both apps worked I head back to camp for night.
To purchase Limited Edition Fine Art Prints of national parks photography and award winning ocean imagery visit my website at skavichphoto.com